The fashion designers can learn from the rising ones
October 2, 2015
London Fashion Week has come and gone so fast. A catwalk lasts on average six minutes but represents six months of inspiration, conceptualisation, creation and resilience. I never get tired of the creative crowds I encounter, the collections and an atmosphere full of a desire to succeed. Yes, everyone wants to make it but not everyone does. And during five days, the dreamers dream, the attention seekers get their moment of fame, the photographers flash their cameras to catch moments and the swaggers brag their way into catwalks & VIP parties.
Through the last few seasons, it seems that the rising fashion designers have stolen the show. We undoubtedly expect the collections of Julien MacDonald, Burberry, Paul Smith or Vivienne Westwood to be spectacular. Nevertheless they are breathtaking but it is not enough anymore. The ones who have created a memorable impact during the last London Fashion Week are the rising fashion designers. The audience wants more and new designers transported us to different universes with their creative fashion exhibition.
The exhibition format has become more and more popular among new designers. It is truly entertaining and an excellent way to bring their collection to life with models who seem to have so much more fun getting into role play. Furthermore, a fashion exhibition allows more individuals to see the collection and therefore spread the word to millions of people through social media.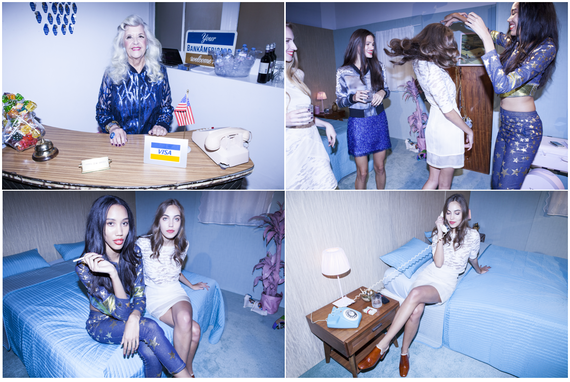 Vielma Fashion Exhibition transported us to a Vegas Hotel
Photo by Vielma London
Accessibility
Success often leads to being out of reach. It is impossible for Paul Smith to speak to everyone after a catwalk show. The advantage that rising designers have is that fashion exhibitions give them more time to tell the story of their collection to more influencing fashion bloggers and not only journalists.
Omer Asim, the designer, having a chat with Susanna Lau, the fashion blogger
Photo by Omar Asim
Original invite
I received some fabulous invites to London Fashion Week. The ones that stood out the most were the ones that showcased creativity and innovation. ONG-OAJ PAIRAM surprised me with their thermo reactive invite and made me more eager to see their collection.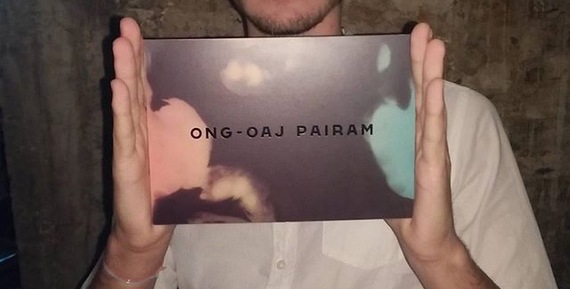 Photo by 3 Colours Rule
Closeness
The models walk the walk on the catwalk and we only get a fraction of a second to see each masterpiece. It's gorgeous but not enough. With the fashion exhibition, the models transform themselves into living dolls who want to be stared at like a Picasso masterpiece and to stare back into our eyes. It is surreal and addictive so we can't help but watch and wait patiently to see their next move.
Photo by Edeline Lee
We will always love catwalk shows for the rush, the minutes before the show, the celebrities on the front row and that privilege we feel for being the first to watch the masterpieces of a fashion designer. However, fashion consistently evolves and established designers could learn from the emerging ones. A post-catwalk exhibition would be a great format for established designers to showcase their collection to more individuals after their catwalk. My advice for any aspiring fashion designers who want to make it into fashion, do what no one else has done before, reinvent the norms and you will be remembered.
Because they still deserve loads of credits for their fabulousness and they didn't make it to the top randomly, I picked few of my favourite pieces from the key designers of 2015's London Fashion Week.
The best of Julien Macdonald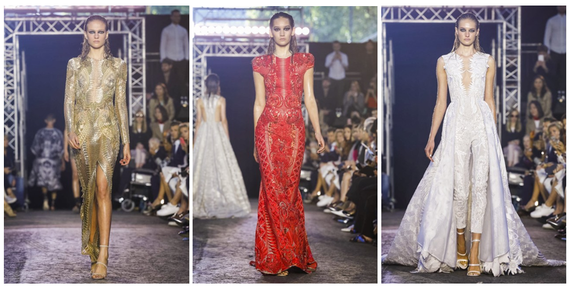 Photo by Julien Macdonald
The best of Bora Aksu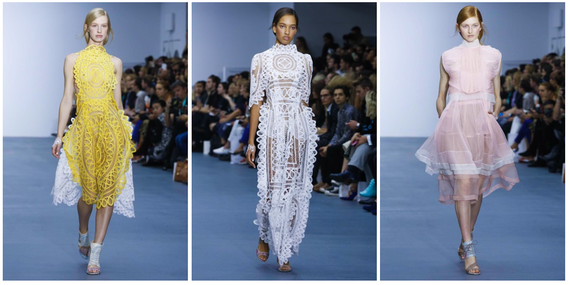 Photo by Bora Aksu
The best of Burberry Prorsum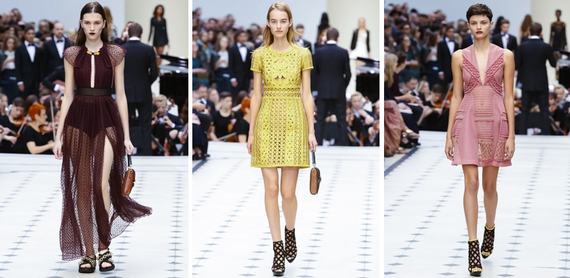 Photo by Burberry Prorsum